Hi. I'm Jenny Zenner, former addiction counselor turned coach.
To help us address the Stress Arena of Life, I created the F-ing A framework. Meet our starting lineup of 7 F-ing Mascot Responses who show up to keep us safe.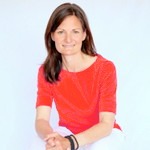 Let's give a cheer for each of these responses and their well-intended efforts. Fortunately we can give these mascots much deserved breaks when we'd rather take a different approach.
Introducing Grace, our inner all-star mascot, aka Buddha-nature, innate Jedi, or what the Internal Family Systems (IFS) team calls "self." With her Stress Response Playbook, Grace goes beyond fight or flight by following the 7 A's to make highlight-reel plays.
The F-ing A framework in the Stress Response Playbook is a practical method for us to address ongoing stress that builds upon polyvagal theory and draws from IFS. Here we explore our responses much like IFS engages clients with their parts. Each response is celebrated for its utility (no bad responses) while acknowledging there are times we want them in the arena or when they're better off on the bench.
Using sports analogies, design thinking, somatic practices, and mindfulness exercises presented through illustrations, F-ing A provides an accessible, inclusive, and playful way for us to tap into Grace.
Sign up for updates on my workshops, coaching offerings, and forthcoming book.

To Grace!
Jenny Zenner